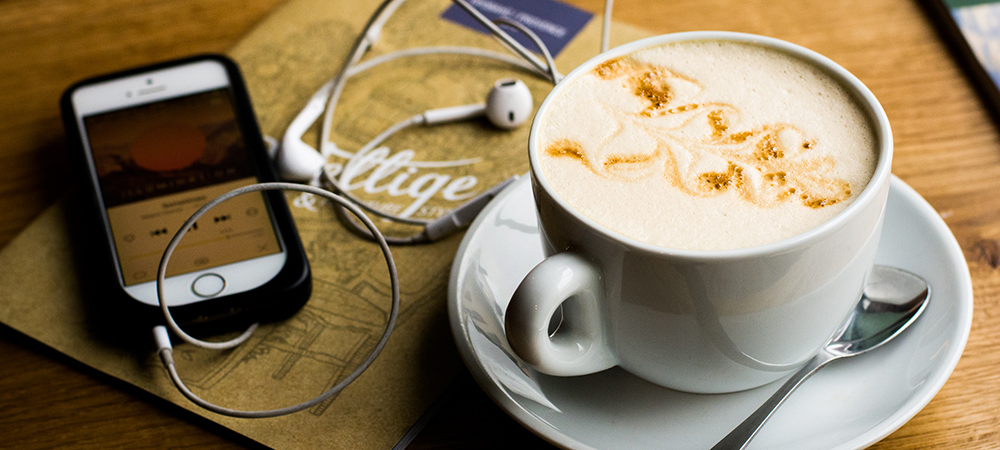 Microbiologists love to learn. That's one of the reasons we were inspired to name microbiologists the coolest members of the species this spring. If you're looking for an easy way to learn something new during your downtime or on your drive home from work, we recommend streaming one of the many great podcasts for microbiologists.
We created the list below to help you delve into the world science-themed podcasts. Not a scientist? No problem. These podcasts will pique the interest of any inquisitive individual.
Follow the links, click play and enjoy!
1. Science Friday: "Covering the outer reaches of space to the tiniest microbes in our bodies, Science Friday is the source for entertaining and educational stories about science, technology, and other cool stuff."
2. Food Safety Talk: Hosted by Ben Chapman, Associate Professor and Extension Food Safety Specialist at North Carolina State University, and Don Schaffner, Distinguished Professor and Extension Specialist in Food Science and Professor at Rutgers University. The hosts discuss food safety and popular culture in a fun and informative style.
3. Bacterio Files – The Podcast for Microbe Lovers: Hosted by Jesse Noar, microbiology PhD from North Carolina State University. Episodes cover the importance of bacteria and other microbes in our bodies, the environment and technology.
4. Undiscovered – A podcast about the backstories of science: "Undiscovered is a new podcast about the left turns and lucky breaks that make science REALLY happen."
5. Food Safety Matters: "A podcast for food safety professionals hosted by the Food Safety Magazine editorial team." Episodes feature a conversation with food safety professionals about the importance of safeguarding the world's food supply.
6. This Week in Microbiology: "TWiM is for everyone who wants to learn about the science of microbiology in a casual way."
7. This Week in Virology: "It was begun in September 2008 by Vincent Racaniello and Dick Despommier, two science Professors at Columbia University Medical Center. Their goal was to have an informal yet informative conversation about viruses which would be accessible to everyone, no matter what their science background."
8. This Week in Parasitism: "TWiP is a podcast about eukaryotic parasites started by Vincent Racaniello and Dick Despommier. Daniel Griffin, MD joined the team in January 2015 and added not only his expertise in infectious diseases, but began a new feature of TWiP, the case study. Each week Daniel presents the symptoms and signs of an interesting case that he has investigated during his work, without identifying the infectious agent. Listeners are encouraged to send in their guesses to this weekly infectious disease mystery."
9. 60-Second Science: "Tune in every weekday for quick report and commentaries on the world of science- it'll just take a minute."
10. Radiolab: "Radiolab is a show about curiosity. Where sound illuminates ideas, and the boundaries blur between science, philosophy, and human experience."
Have you tuned in to any good podcasts lately? Share your favorite science-themed podcasts in the comments section below.